"

When you adopt a shelter animal everyone wins."
We want to extend an enormous, gigantic, humongous, galactic THANK YOU to Wagaware and The Paws Cause for this fundraising opportunity that raised $1925 for our shelter beautification projects!
For every purchase (custom or in-stock) Kim will be donating $5 to Presents for Paws! Visit her Website for ideas on what she can create for you! Place your order by December 9th for Christmas delivery.  Fundraiser ends December 17th!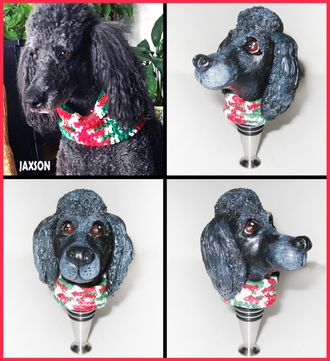 14th Annual Holiday Shelter drive!
Please note that each location has different business hours! 
We are accepting the following donations based on shelter needs/requests. 
• Purina brand dog food (wet/dry - unopened) 
• Cat/kitten food (wet/dry, any brand - unopened) 
• Cat Litter 
• Cat/dog treats (no rawhide) 
• New/gently used toys (Kongs are #1 requested!)
Drop Off Locations: 
John Gagnon's Pet Resort 
227 Upton Road, Colchester, CT 06415 
(7:00am - 2:00pm) 
Shagbark Lumber (by the pet room) 
21 Mt. Parnassus Rd 
East Haddam, CT 06423 
(10:00am - 2:00pm)